A clinical training program at ELNA Medical Tiny Tots in Montreal allows prospective medical students to acquire vital skills for a career in healthcare
Empathy and efficiency are key ingredients for quality patient-centered medicine. When a medical practice runs smoothly, patients feel heard and get the answers they need quickly. Physicians see their full roster of patients without feeling rushed or burned out, and have time to consult on challenging cases where their expertise is most valuable.
Dr. Benjamin Burko, Chief Innovation Officer at ELNA Medical Tiny Tots, founded the Medical Scribe Program at the start of his pediatrics career in 1993. His goal was to increase the efficiency of his clinical practice, but also to give aspiring medical students a leg up in their career by offering them an early opportunity to work alongside physicians on the frontlines of Canadian healthcare.
Part of my mantra has always been to be more efficient and to provide higher quality care," explains Dr. Burko, who has been a pioneer in using technology to enhance the patient experience., Dr. Burko served as the medical director and practice manager of Tiny Tots Medical Centre in Montreal, Canada's largest non-hospital pediatric facility, from 1997 to 2020.
The bridge between patient and physician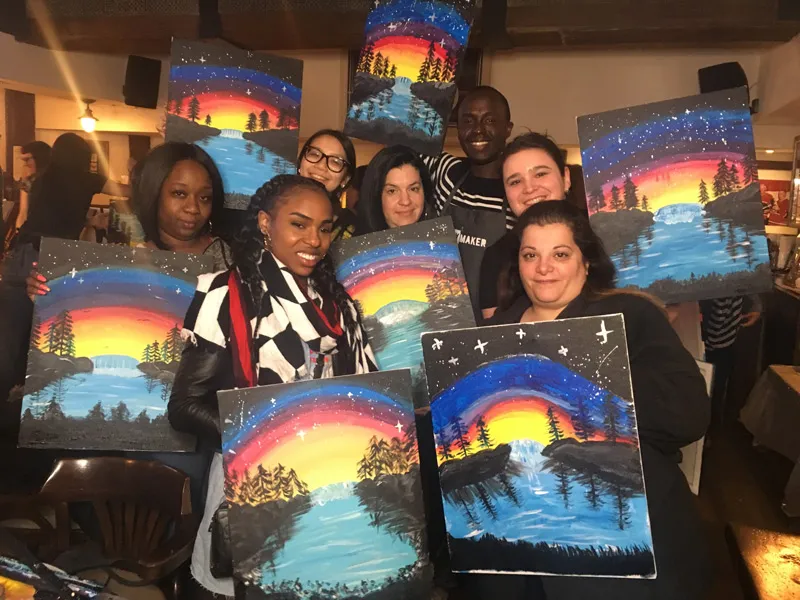 Highly motivated health sciences students aiming to pursue a career in healthcare apply to take part in the Medical Scribes Program, a challenging internship in which prospective medical professionals are rigorously trained by physicians and managers to perform a number of crucial tasks that ensure the smooth functioning of the clinic.
Called "scribes," their main role is to document patient history and the reason for their visit, as well as record key measurements (such as weight and vitals) and synthesize this information for the doctor.
Scribe managers Francis Nterere Butoke, Sarah Vanwambeke, and Emily How at ELNA Medical Tiny Tots explain how scribes improve medical practice for both patients and physicians. "Scribes allow doctors to see and spend more time with a greater number of patients per day, thereby improving patient access to quality healthcare."
As his clinic expanded from 12 to over 60 physicians, Dr. Burko was able to focus on areas where he was most effective. "I spent a lot more time doing the education piece, the part where I get to talk [to the patient] and really make sure they understand and answer [their] questions."
Dr. Burko's role gradually shifted from primary care physician to consultant pediatrician, allowing him to weigh in on challenging cases, not only internally but for over 1,000 physicians across Quebec. "[The scribe program] created quality, it created efficiency, and it helped prevent burnout."
Training the art of listening
At ELNA Pediatrics Tiny Tots's two clinics in Dollard-des-Ormeaux and at Décarie Square, scribe managers oversee hiring, training, and supervising scribes for quality assurance. Scribes receive several weeks of on-the-job training and supervision, and must pass a theoretical exam before they can interview patients on their own.
"There is an art to listening to patients and extracting information," explains Dr. Burko. "We developed a training program to make sure they are accurately recording the information."
Scribes are the first line between the patient and the physician, who then validates the information during their consultation. "It's really a no-risk process," says Dr. Burko. "Everything is double-checked. To not do that would be negligent and unprofessional."
A leg up for medical school
A leg up for medical school
Through their work with different doctors on a range of cases, scribes develop the skills required of any healthcare professional; an invaluable asset in preparing them for medical school.
"By the end of the year, they've done more patient interviews than any medical student, by a factor of five or more," Dr. Burko explains. "The clinically curious ones ask a lot of questions and start honing their skills in thinking like a physician before they even get into medical school."ELNA Medical Scribes – Teamwork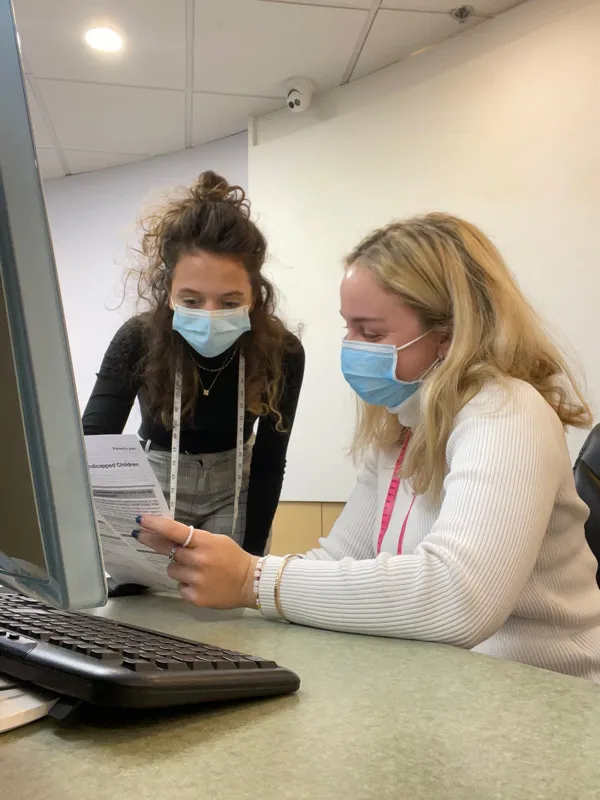 "The very high number of our scribes that get accepted into medical or nursing schools, to me, speaks volumes about how the experience is valued by those programs. If I have to accept someone into [medical school] and I hear they spent a year in a clinical program with patients and loved it, they are much lower risk."
Most scribes go on to work in healthcare as doctors, nurses, dentists, physiotherapists, occupational therapists or public health workers. Others, however, discover that a career in medicine is not for them.
"Being a scribe is not easy. It can take a toll on your mental well-being," cautions scribe manager Francis Nterere Butoke. "It is imperative to remember that the job requires a level of empathy and professionalism." "A great scribe is someone who takes initiative, thinks critically and who is detail-oriented, organized, reliable in high-stress situations and a team player," says manager Emily How.
"Ultimately, I need to be able to picture them as a doctor," says Dr. Burko. "If I can't do that, I can't hire them."
If you are interested in participating in the program and becoming a Scribe please send your cv to: [email protected] and [email protected].
All material, articles, and posts on ELNA Medical's website and social media platforms are for educational and informational purposes only and are not intended as a substitute for professional medical advice, diagnosis or treatment.
All individuals interacting with this content should discuss all information and questions with their personal healthcare professional. In case of an emergency, please call 911.
The views expressed are those of the author and do not necessarily reflect those of ELNA Medical. Any reference to third party names or links is for appropriate acknowledgement and does not constitute a sponsorship or endorsement by ELNA Medical.