October is Breast Cancer Awareness Month, and breast cancer is the most common cancer among women. Overall, the risk of a Canadian woman developing breast cancer during her lifetime is 1 in 8.
In Quebec, the Québec Breast Cancer Screening Program (PQDCS) recommends that women be screened every 2 years between the ages of 50 and 69.
At ELNA Médical, we are deeply committed to the fight against breast cancer and want to share important information to raise awareness and encourage prevention. In our article, discover the causes and symptoms, and how to diagnose it. For more information, contact a healthcare professional.
Book an appointment
What causes breast cancer?
There is no single cause or trigger of breast cancer. In fact, certain risk factors can increase the likelihood of the disease:
Age: The likelihood of breast cancer increases with age: at the age of 30, the risk of contracting the disease is 1 in 209; at the age of 50, the risk is 1 in 42; at the age of 70, the risk is 1 in 25.
Family history: Women who have family members (mother, sister, daughter) who have had breast cancer have an increased risk.
Hormonal exposure: Prolonged exposure to oestrogen, through hormonal contraception or hormone replacement therapy, can increase the risk.
Early menarche and late menopause: interruption of the menstrual cycle after the age of 55 increases the risk of breast cancer.
Lifestyle: smoking, excessive alcohol consumption, physical inactivity and poor nutrition can all be risk factors.
Obesity: Women who are overweight or obese after the menopause have a slightly higher risk.
High breast density: High breast density, as seen on a mammogram, is a potential risk factor.
For most women, the only risk factor is their age. Any concerns about this should be discussed with your doctor.
What are the signs of breast cancer?
Early detection is crucial to the successful treatment of breast cancer. It is therefore essential to be aware of potential symptoms, such as :
A lump or mass in the breast: A firm, painless lump is often the first sign.
Shape and size of the breast: The breast may swell, change shape and the nipple may retract inwards.
Changes to the skin of the breast: Rash, redness, thickening or wrinkling of the skin.
Nipple discharge: Bloody or clear discharge from the nipple.
Pain in the breast: Although pain is not always present, it can be a symptom.
These changes can be early signs of breast cancer, but they can also indicate another non-cancerous condition. In fact, around 8 out of 10 lumps are non-cancerous. However, a doctor should be consulted to pinpoint the exact cause of the lump.
Early detection of breast cancer by mammography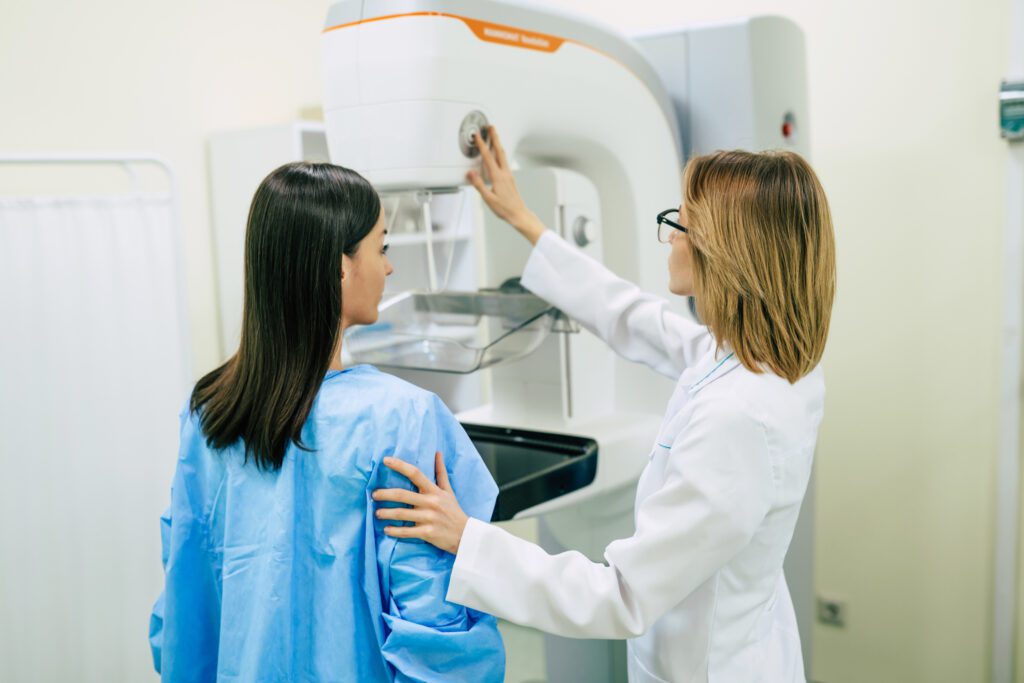 All women should self-examine their breasts regularly to spot any unusual changes. As you approach your fifties, it's also important to take an interest in mammography screening.
Breast mammography uses X-ray technology to detect abnormalities, such as lumps or calcifications, before they become palpable. This examination offers a number of advantages.
Early detection: Mammography can identify problems before they even become noticeable.
Treatment options: Early detection offers a wider range of options, often less invasive than heavy treatments such as chemotherapy.
Reduced mortality: Regular mammography reduces the risk of death from breast cancer.
Covered by the RAMQ: In Quebec, the provincial health insurance scheme covers mammography, and has even launched a special programme to encourage women to undergo regular screening.
Québec Breast Cancer Screening Program
From the age of 50, all women in Quebec receive an invitation letter every 2 years, which is in fact a personalised medical prescription. This allows them to have a screening mammogram at one of the Designated Screening Center (CDD), without going to a doctor. If you have not received a letter of invitation, you must obtain a prescription from a doctor.
Our radiology partner Radimed is part of the Designated Screening Center (CDD) and offers screening mammography in Westmount, Pointe-Claire and Pierrefonds. Contact Radimed to find out more.
Don't hesitate to contact our clinics if you have any questions about breast cancer and screening options. Your health is our priority.
Contact a clinic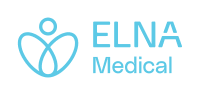 Breast cancer is a battle we can win through prevention, early detection and action. At ELNA Medical, we are here to support you every step of the way.