Our team of skilled speech-language pathologists offers assessment and intervention services aimed at identifying and treating speech disorders and language difficulties. Our mission is to develop, restore or maintain your child's communication skills while promoting their autonomy and integration into social life.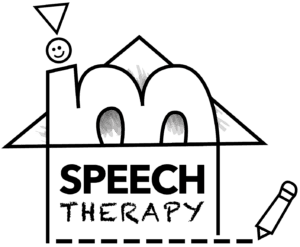 Patients requiring treatment from a speech and language therapist usually have difficulties with speaking or understanding. They may also have voice problems, as well as problems with writing, reading, swallowing, feeding and other related issues. Whatever the complexity of your needs, our expert speech and language therapists always take the time to consider your overall situation in order to provide you with the best possible treatment.
Our speech and language therapists work with other health and educational professionals to provide you with the information and support you need. Our expertise, passion and dedication to your child's well-being make ELNA a leader in speech therapy and language stimulation.
Children are first seen for a consultation with their parents and a certified speech and language pathologist (SLP). The SLP will screen the child's language using informal testing, observation and play to assess the child's current language level. The sessions last between 45-50 mins. including a discussion with the parents on strategies and recommendations. The parent will receive a short written report 2 weeks after their consultation.
All patients requesting speech therapy services are asked to fill out a form. In order to receive the form to fill in, please indicate your email and child's name below.
Follow up sessions can be booked below or directly at the reception after the session. It is recommended to book for the month in advance so parents don't lose their preferred time slot. SLPs will inform the parents whether follow up is recommended and whether a full evaluation is warranted to further assess the child's language. Referrals can also be made by SLPs to other professionals depending on the child's specific needs and situation.
If a parent would like daycare forms filled out by an SLP, the child needs to complete both a consultation and a block of therapy before forms can be completed and returned to parents. Our team needs to be able to determine if the child's language difficulties are significant and persistent based on the child's response to intervention.
If a child has already been seen at ELNA Medical for a consultation but has not returned for over 6 months, a new consultation must be completed before going back into therapy. If a new child comes with an updated evaluation from another clinic or school all information must to be provided when arriving at the session in order to keep files updated and therapy may commence without a consultation on a case by case basis.